Contact Us
---
Leadership Team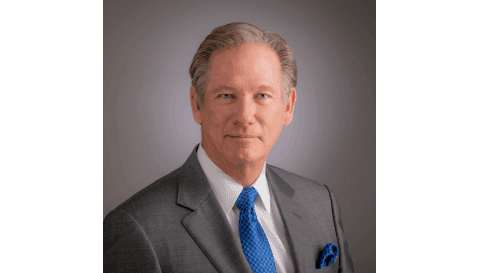 Douglas V. Browne
President, Peabody Hotels & Resorts
Doug Browne carries an extensive background in operating, selling, and networking within the full-service luxury market. Having pre-opened 10 hotels and resorts both domestically and internationally, Browne's varying capacities throughout the operations of luxury hotels has provided him a complete understanding of what hospitality should be. From Hyatt to Westin, Stouffer Hotels, and Intercontinental brands, Browne also holds extensive experience within the independent luxury Market. In 2003, Browne was appointed General Manager of the flagship Peabody property, The Peabody Memphis. In 2010, he added the title Vice President when he was promoted to a Peabody Hotels corporate position. Browne has nearly 40 years of hotel experience and has worked throughout Europe, South America, and Asia.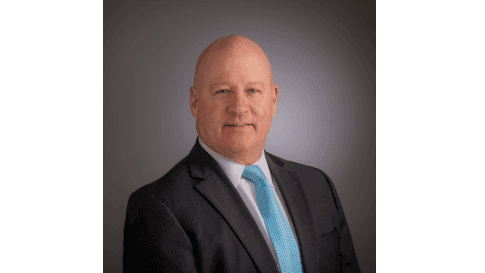 Craig Smith
Vice President of Brand Development, Peabody Hotels & Resorts
Craig Smith has worked in Hotel Sales and Marketing for nearly 30 years with a number of the finest hotels and resorts in the industry. Before joining The Peabody Memphis as Director of Sales and Marketing, Smith held similar positions with the Hotel Del Coronado, the Paradise Point Resort and Spa, San Diego, California; The Registry Resort Naples, Florida; The Greenbrier Hotel, West Virginia; the Wigwam Resort, Arizona. Active within the local community and hospitality industry, Smith serves as Vice-Chair for Historic Hotels of America's Sales and Marketing Committee and as Treasurer on the Executive Board of the Memphis Convention & Visitors Bureau. A native of Rochester, NY, Smith has built his career and experience through 10 different destinations and independent luxury hotels and resorts.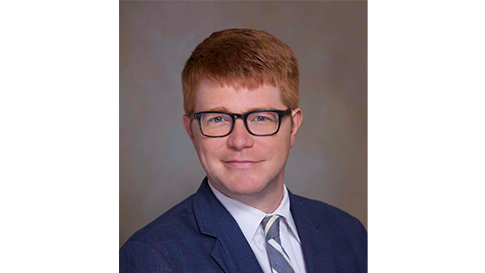 Angus Blair
Corporate Director of Revenue Management, Peabody Hotels & Resorts
A long-time Peabody Hotels associate, Angus Blair began his hospitality industry career as a Front Desk Agent at The Peabody Memphis. After quickly working his way up to Assistant Director of Front Office, he moved on to leadership roles in other operations departments, including Executive Steward, Director of Housekeeping. During this time, he led a Memphis task force assigned to assist on-site with the 800-room expansion opening of The Peabody Orlando and earned his Certified Hospitality Housekeeping Executive credentials. In 2012, Blair became Director of Revenue Management, bringing with him a deep understanding of the role of everyday hotel operations in driving revenue growth.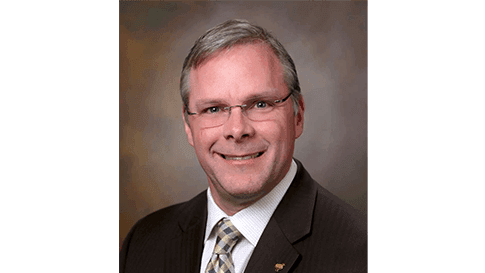 Scott Boucher
Corporate Director of Operations & Task Force Implementation, Peabody Hotels & Resorts
Scott Boucher began his hospitality industry career at age 17 as a Walt Disney World attraction host and has spent the last 30+ years working his way through nearly every department within hotel operations. He spent a large portion of his career in the Marriott International family at such properties as The Renaissance Vinoy, The Renaissance Orlando Resort at Sea World, The JW Marriott at Grande Lakes, all in Florida, and the Marriott Hilton Head Beach and Golf Resort in South Carolina. He later became Director of Lodging Operations at Nemacolin Woodlands Resort in Pennsylvania, where he achieved and maintained the AAA 5-Diamond Award. He came to The Peabody Memphis in 2007 as Director of Rooms and later was elevated to Director of Operations and as of 2018 became the Hotel Manager.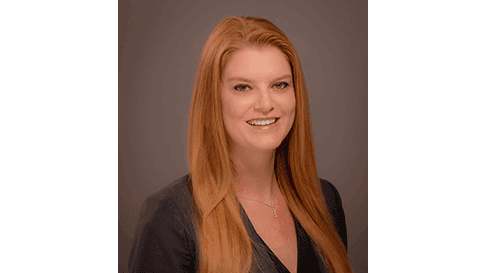 Kelly Brock
Corporate Director of Marketing & Communications, Peabody Hotels & Resorts
Kelly Brock has more than 20 years of marketing and communications experience in the tourism and hospitality industry. Before joining The Peabody Memphis as Director of Public Relations in 2005, she managed the PR efforts for the Tampa Bay Convention & Visitors Bureau and worked in the PR Departments of The Peabody Orlando and South Seas Resorts Company. Active within the tourism industry community, she serves on the PR committees for Historic Hotels of America, the Memphis Convention & Visitors Bureau, and served on the Executive Committee for the Public Relations Society of America's Travel & Tourism Section. She is also an Associate Member of the Society of American Travel Writers.
Bob Brown
Corporate Director of Finance, Peabody Hotels & Resorts
Bob Brown joined The Peabody Memphis nearly 20 year ago as Director of Accounting & Finance where he oversees the purchasing, information technology, and all areas of accounting, including forecasting, budgeting, and cost control. Before moving to Memphis, he held similar positions at Sheraton Twin Towers Hotel and Grenelefe Golf & Conference Center resort, both in Central Florida. While in Florida he served as President of the Hospitality Accounting Association as well as on the boards for many community organizations. Brown has dual degrees in Accounting and Marketing from Troy University.